Everything to Know About Stroudsmoor's 1-Mile Loop:
Stroudsmoor Country Inn lies in the heart of the Poconos, making it a premier boutique four-season resort. Each year, the Inn's location among the Pocono Mountains attracts visitors from all over the nation with promises of stunning views of vast mountainscapes and diverse foliage. Though there are a number of picturesque places across the property from which guests may view all the Pocono Mountains have to offer, Stroudsmoor is home to its own rustic hiking trail known as the 1-Mile Loop. This scenic, man-made trail allows visitors to experience our local flora and fauna on their own terms, making for a unique outdoor experience.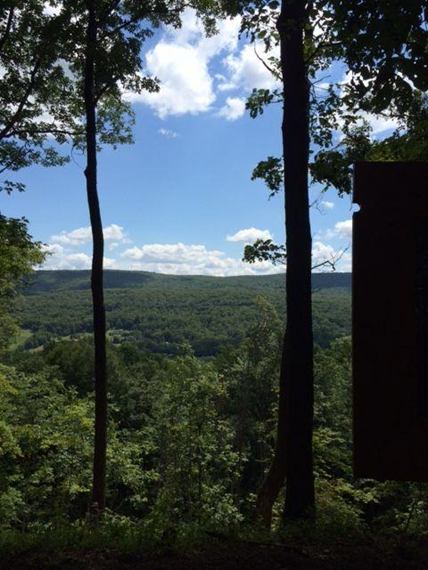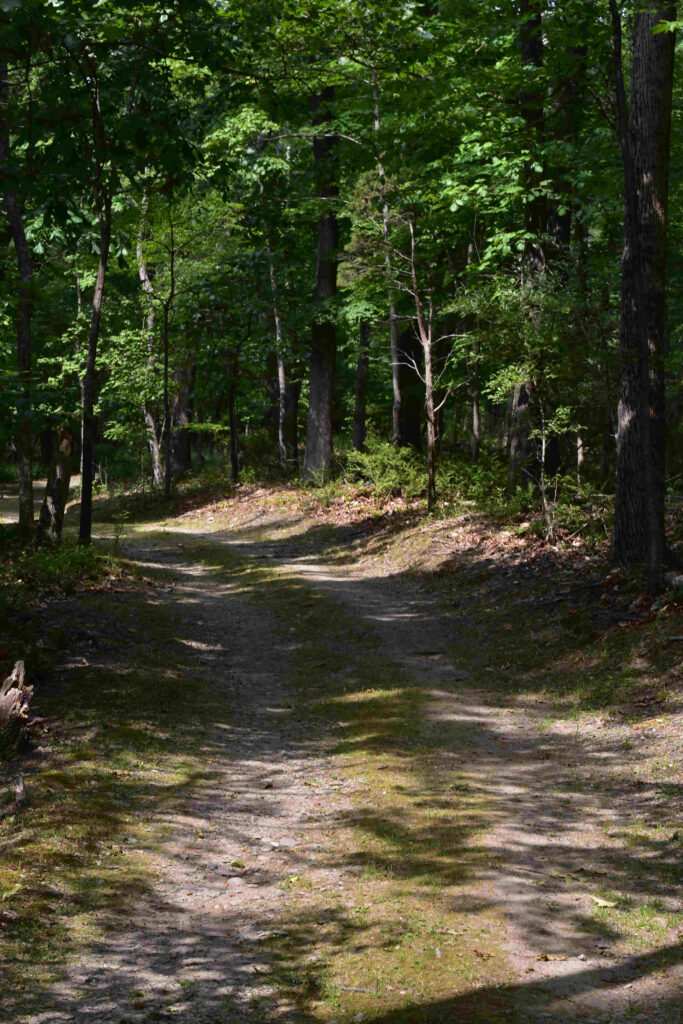 Because the Loop has origins as a logging road, which is simply a narrow, unpaved road typically intended for transporting lumber, the trail could hardly be considered manicured. Nevertheless, situated in the heart of the Poconos, the trail's rustic nature only adds to Stroudsmoor's regional charm. The Inn's 1-Mile Loop begins at Woodsgate, our oldest and most historic venue, and takes guests past several noteworthy points of interest.
Stroudsmoor staff have also enhanced the area's inherent beauty with tasteful architecture of their own.
Special Stops Along the Loop:
At the mouth of the trail lies Woodsgate's Woodland Chapel. Though not a natural landmark along the trail, the chapel provides adventurous hikers a secluded, quiet spot from which to enjoy the area's diverse ecosystem.
After traversing the Woodland Chapel, farther down the trail is another unique site, completed in partnership with the Boy Scouts of America and several other non-profit groups.
Called Birdhouse Park, this stop offers novice and veteran birders alike a scenic spot in which to sit atop a ridge and observe a number of different species. Here, birdhouses are affixed to trees intended to attract diverse birds from across the region.
Some of the birdhouses' prior inhabitants include the tawny house wren, the vibrant Eastern bluebird, and the not-quite-purple purple martin. While on the trail, hikers may also encounter larger birds of prey, not limited to the bald eagle, osprey, and the red-tailed hawk.
The next stop on our journey brings us to Stroudsmoor's butterfly garden, where wild-growing plants like milkweed and angelica draw hordes of Monarchs each year. While the garden is currently under renovation, we look forward to seeing all of your photos of our local flora and fauna throughout the year.
Our fourth stop on the Loop is Paw Print Sandbox. While the Poconos are home to a number of fascinating animal species, Paw Print Sandbox gives Stroudsmoor visitors an idea of just how many different creatures populate the mountains and woodlands of the Northeast overall. As such, we invite all hikers to take snapshots of any animal prints they find along their hike (without disrupting the sandbox themselves, of course). Your photos then allow us to share the Poconos' diverse species with our resident and virtual communities alike.
In addition, a detailed key illustrates some of the footprints of our local wildlife, helping us to determine which animals have passed through the area.
Visitors to Paw Print Sandbox may see the tracks of gray squirrels, white-tailed deer, and even black bears, among others.
What to Look for at Bird of Prey Overlook:
Our final stop on the trail before looping back towards Woodsgate is Bird of Prey Overlook. We've already touched on some of the local wild bird species, but Bird of Prey Overlook is significant because it also gives nature lovers a stunning view of Cherry Valley Wildlife Refuge.
You can read more about Cherry Valley Wildlife Refuge and their mission here, but the conservation region is largely intended to protect the Northeast's population of migratory birds. Further, the surrounding land and bodies of water function as a necessary natural resource for a number of native plant and animal species that occupy the refuge.
Cherry Valley Wildlife Refuge then falls under the protection of the Monroe County Conservation District. Per their website, the Monroe County Conservation District is one of 66 conservation districts in the state of Pennsylvania, with one located in every county statewide save for Philadelphia.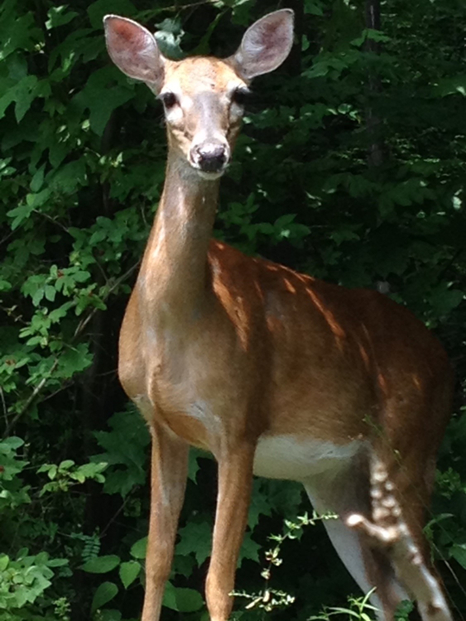 Tips for Hiking Stroudsmoor's 1-Mile Loop:
Whether you're gearing up to hike Stroudsmoor's 1-Mile Loop or the nearby Appalachian Trail at Delaware Water Gap National Recreation Area, it's important to know what to wear and how to prepare before lacing up your boots and hitting the dirt.
The most important thing to remember is to wear comfortable, durable hiking boots or sneakers. Breathable clothing is always a good consideration before you head out on a hike as well, as you're bound to get a workout no matter the time of year.
Apparel aside, always make sure you hit the trail with plenty of water. In summer or winter, it's important to stay hydrated when exerting any significant amount of energy. And whenever you return from your hike along the Loop—hopefully with an appetite!—be sure to stop by The Restaurant at Stroudsmoor Country Inn or grab a mouthwatering burger from The Lounge. While there, our talented chefs will be sure to put together a meal sure to satisfy any hungry hiker.
In the meantime, check back here for regular updates about upcoming happenings and events at Stroudsmoor, and along the 1-Mile Loop specifically. Over the coming months, guests can look forward to outdoor art installations along the trail, Music at the Moor at Woodsgate's Woodland Chapel—part of the Inn's free concert series—and so much more.
Give us a follow on social media for the most immediate updates regarding Stroudsmoor happenings and events.