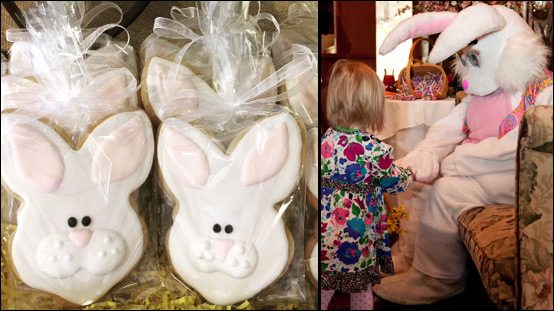 The famous Peter Cottontail makes and appearance for our youngest guests during Easter Dinner.
The blessings of Easter are many. Enjoy them surrounded by family and friends at Stroudsmoor. Our Easter Day Brunch and Dinner menus are prepared with loving hands to ensure your holiday meal is most memorable. To add to the holiday experience, children can visit with the Easter Bunny for a sweet treat and a picture at Terraview – bring your camera!
Make your reservations now or call our Restaurant Concierge at 570-421-6431, Ext. 406.