Mountaintop Poconos Hotel

200-Acre Premiere Property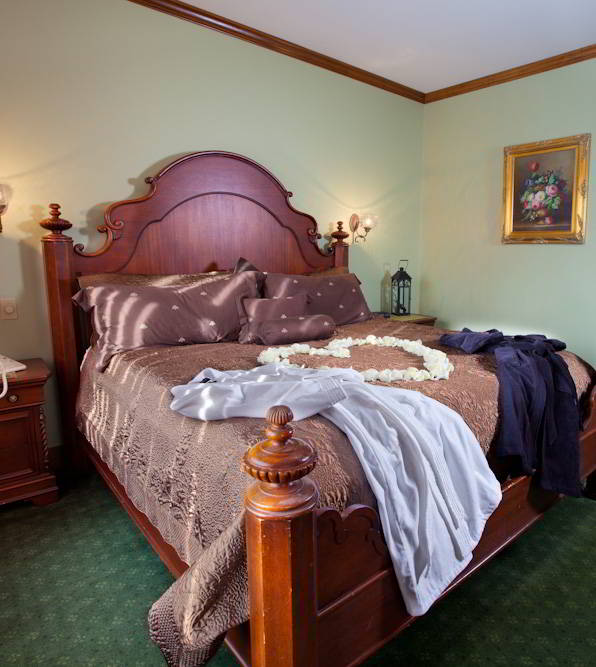 A Staple Hotel in Stroudsburg, PA Since 1984
Escape and indulge in the crisp mountain air.​ Honored with the "Loved By Guests" Award from Hotels.com and regarded as one of the best places to stay in the Poconos for families and couples alike!
If you are looking for a romantic weekend getaway, the Stroudsmoor Country Inn is the perfect spot. This hotel, restaurant, and spa is located in the Pocono Mountains of Pennsylvania. The inn has been in business since 1984 and offers a variety of accommodations, including rooms in the main inn building, cottages, and cabins. There is also a restaurant on-site, as well as a spa.
The Stroudsmoor Difference
Nestled in the beautiful Pocono Mountains of Pennsylvania
Stroudsmoor is regarded as one of the Pocono region's premiere resorts. Ranked as one of the top-rated hotels in the Poconos, PA, the Inn features six dedicated event and wedding facilities replete with panoramic views, old-world charm and elegance. Stroudsmoor Country Inn is set atop its own 200-acre mountain overlooking Pennsylvania and the nation's newest 30,000 acre wildlife sanctuary, Cherry Valley National Wildlife Refuge.
Some of the many activities nearby include Horse-back riding through the mountains, outings on the majestic Delaware River, and hiking and biking along the Appalachian Trail. A stay at the Inn will enhance your mountain getaway, romantic interlude or grand wedding celebration.
Award-Winning Poconos Hotel & Restaurant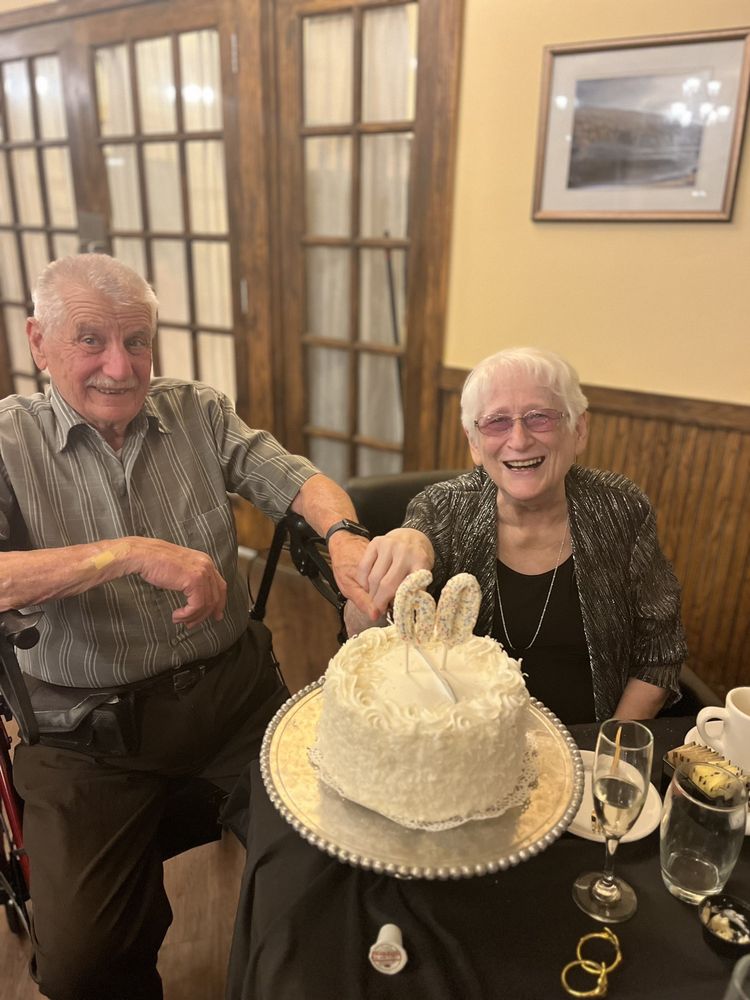 Carrie G.
5 Stars. We were celebrating my parents 60th wedding anniversary and the day of the event we realized we had no cake. I called them up and ordered a chocolate cake with white frosting and coconut. They created this specialty cake for me with only six hours notice and it was the most amazing cake we've ever had. It was so moist and delicious. If you've never been in that bakery, I would definitely recommend going. They had tons of great treats and goodies with a huge selection.
My husband and I went here for one night to celebrate our anniversary and we so pleased. Top notch hospitality, extremely clean and awesome views and grounds. There's a great restaurant and indoor pool on premises and even a 1 mile hike! With breakfast included; can't go wrong. We plan to make this a tradition.
So glad my wife and I chose here instead of a franchise hotel. Beautiful and peaceful, amazing breakfast real buffet with service included, and the older room was very clean and felt like a cottage.
I recently had the pleasure of photographing Liz & Brian's wedding at Stroudsmoor Country Inn and I cannot recommend it highly enough! Firstly, the location is absolutely stunning - the Inn is nestled in the heart of the Pocono Mountains, surrounded by breathtaking scenery that made for the most picturesque wedding photos. The staff at Stroudsmoor went above and beyond to make sure every detail of their wedding day was perfect. I would highly recommend this venue to anyone looking for a picturesque, stress-free, and unforgettable wedding experience. 5 stars all the way!
This was the best find ever! Quaint, spacious, clean and quiet - and the staff was so wonderful!! Highly recommend it! We will be back!
What a wonderful and delicious place to eat! We went on a Saturday, so it was the "Grand Buffet". This was our first time going here, and Saturday is definitely the day to go! The buffet was quite incredible. Everything was so fresh and on-temp, and the staff were incredibly professional. It's not the cheapest place around, but I would still call it an absolute value!
Hidden gem! Beautiful property in a lushly wooded mountainous area. Special shout out to Katelyn, our hostess at breakfast for being so kind and hospitable...Would definitely visit again and again.
We will be back!! I met my sister, niece, brother and sister in law from Queens New York and upstate New York at Stroudsmoor. It was a short visit only two nights but we will be back. It is a great meeting spot for all of us. Front desk staff was very helpful in explaining the dining room hours, and the location of our rooms. The rooms were all next to each other. The rooms were clean and beautiful. Each decorated so different. Our dining experience was perfect. Breakfast was included each morning and a special prime rib dinner was enjoyed on Wednesday night. The staff in the dining room was attentive in every way. At checkout the front desk asked if we would like to make another reservation. We will be back. Thank you for making our family get together memorable. The landscaping is well kept.
Pocono Builders Association
I feel it important to let you know of the outstanding service the Pocono Builders Association received on Wednesday, November 8th, 2023. We had our annual Builder & Trade Professional Awards at the Ridgecrest location. I want to acknowledge Ryan...not only for his professionalism but also for his ability to have the event's bigger picture always on his radar, in turn making the evening go off without a hitch. Ryan as well as Maddy provided the association with the highest quality service with a smile making me feel comfortable to go to them with any questions I had. Lastly, Ryan and Maddy are excellent ambassadors for The Stroudsmoor Inn, and I would be remiss if I did not bring this to your attention. Have a wonderful weekend.
Stroudsmoor always strives to be exceptional, one-of-a-kind, and distinctive in every aspect. With 40 years of hospitality under the dedicated guidance of the Pirone family, Stroudsmoor has earned its reputation as a premier hotel in the Pocono Mountains.
Steeped in rich history and surrounded by breathtaking vistas, our hotel boasts a range of amenities that seamlessly blend functionality and allure. Our award-winning staff ensures a delightful stay, while our history-inspired venues and vintage-chic guest accommodations cater to both travelers and event guests. Perched atop the picturesque Pocono Mountain Range, overlooking Cherry Valley Wildlife Refuge, Stroudsmoor transports you to a time when reveling in the simple pleasures of nature, bonding with loved ones, and basking in the gentle breeze and warm sunshine were cherished.
Save the Date: Upcoming Events and Special Occasions
Restaurant Recipes, Stroudsmoor Culture, Community, & More