The Spa and Wedding Salon
Contact us for hours of operation and services available
Massage services are temporarily unavailable. Please check back often for updates.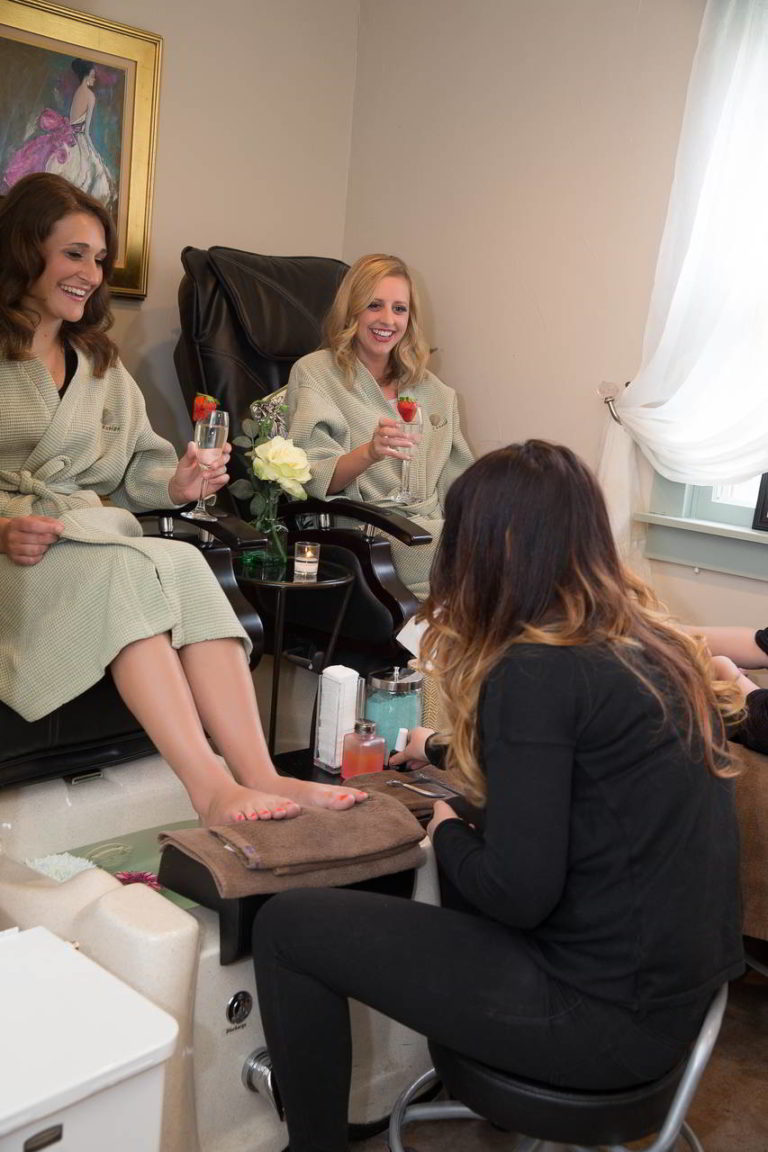 A Restorative Retreat at a Luxurious Poconos Spa
Looking for a memorable escape? Consider a luxurious spa retreat in the Poconos. With massages, facials, and other treatments available, the Spa at Stroudsmoor by Shear Design offers everything you need to relax and restore your mind and body.
Spa packages are available for you to customize your experience, so you can choose what you need and when. For instance, a couples massage is ideal for celebrating an anniversary or the birth of a child. With so many to choose from, one of our Spa packages is sure to please you and your loved ones.
Experience the difference with our licensed professionals
Our expertly trained staff will make every effort to create a beautiful experience just for you. Nestled in a charming and intimate country setting, we are proud to offer European culture in spa services. Shear Design is the perfect match for Stroudsmoor's long tradition of excellence. Attention to detail, grace and sophistication, abound in a friendly and relaxed atmosphere.
Hair and Makeup for your Wedding Day
On your wedding day, be confident with beautiful hair and make-up. Our staff of experienced professionals will join with you to ensure a fabulous look that lasts the entire day.
Our licensed professionals are committed to your well being. Talking with your therapist will help them customize your services to ensure enjoyment and meet your needs. So relax your body and renew your spirit with one of our thoughtfully created spa packages or create your own experience at Shear Design Spa at Stroudsmoor or at our downtown Stroudsburg location, only minutes away.
For your convenience, we provide slippers, robes, lockers, shower facilities, towels and hair dryers. For your comfort, our staff is trained to drape you for privacy. For your pleasure, we are happy to offer a variety of herbal teas and fruited spring water. All spa services include a relaxing foot soak and the use of aromatherapy.
Gratuity is not included, except for spa packages, where an 18% gratuity is applied.
A credit card (Visa, MC, AMEX) is required to reserve spa services. Cancellation of any service without a 24-hour notice will result in a full service charge assessed to your account.