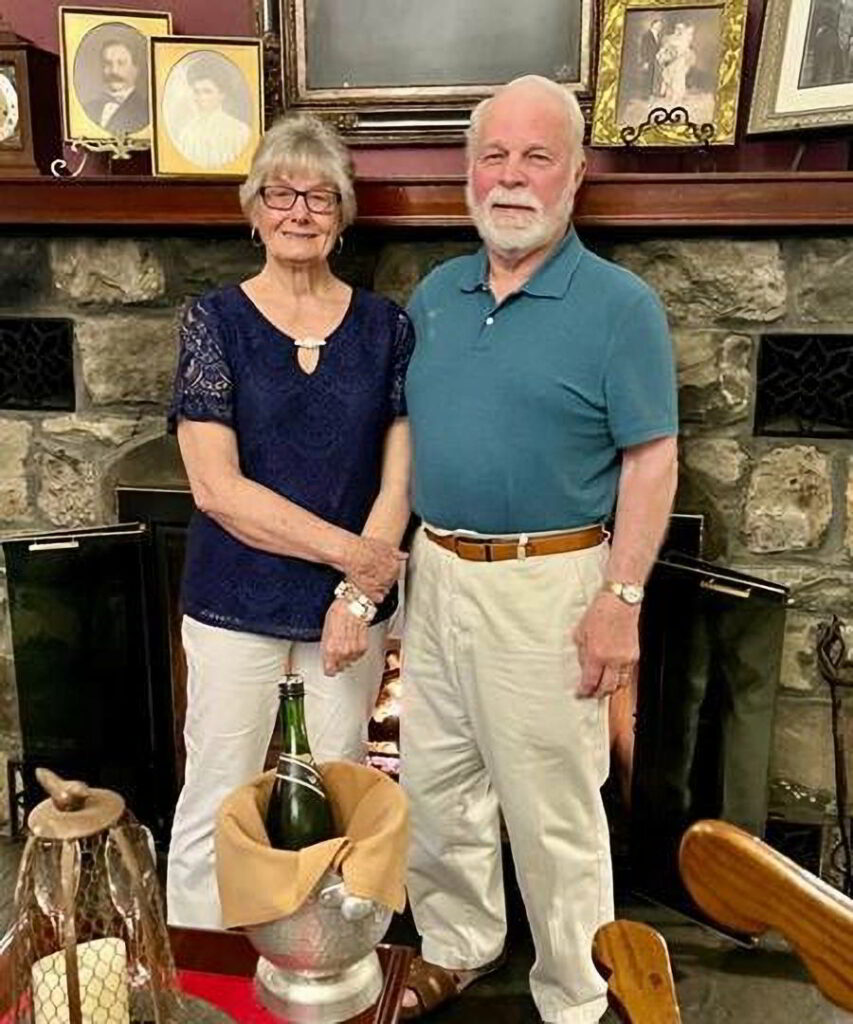 Are you planning a romantic getaway in the Poconos? Robert and Patricia Schnur's love story will inspire you!
Stroudsmoor Country Inn has bore witness to a number of heartfelt "I do's" since its inception, but we've also been lucky enough to welcome newly-wedded couples to celebrate their honeymoons with us.
In 1993, Robert and Patricia Schnur, originally from the Pittsburgh area, were visiting the Poconos when they decided to celebrate their honeymoon with us. While their honeymoon was certainly a memorable experience, the two have since returned to enjoy both Stroudsmoor's old-world charm, and convenient, modern amenities.
The Schnurs most recently spent their 30th wedding anniversary at the Inn. While here, Mrs. Schnur said Stroudsmoor's devoted staff served them a delicious meal at a special table all their own. She also said she and her husband thoroughly enjoyed the strawberries and champagne that were sent up to their room in celebration of their extraordinary milestone.

"We felt very special," Mrs. Schnur gushed. "We felt like we were royalty."
Reflecting on 30 years of marriage, Mrs. Schnur had some critical advice for Stroudsmoor's newly-wedded couples.
"Communicate. Talk to each other. Share things," she said. "And always keep a good sense of humor…don't sweat the small things."
We look forward to welcoming back Mr. and Mrs. Schnur as they celebrate what we hope are many more years of milestone wedding anniversaries.
Looking to book your own romantic getaway at Stroudsmoor Country Inn? Contact our Front Desk Concierge at 570-421-6431, ext. 411.
Be sure to check out our guide of things to do in the Poconos, which includes activities perfect for your romantic getaway.