On Saturday, June 17th, Stroudsmoor Country Inn hosted Century Wire Products Corp. as the company celebrated its 25th anniversary. Established in 1998, with locations in Pennsylvania and New Mexico, the entirely female-owned company strives to bring an unprecedented level of professionalism and service to their industry.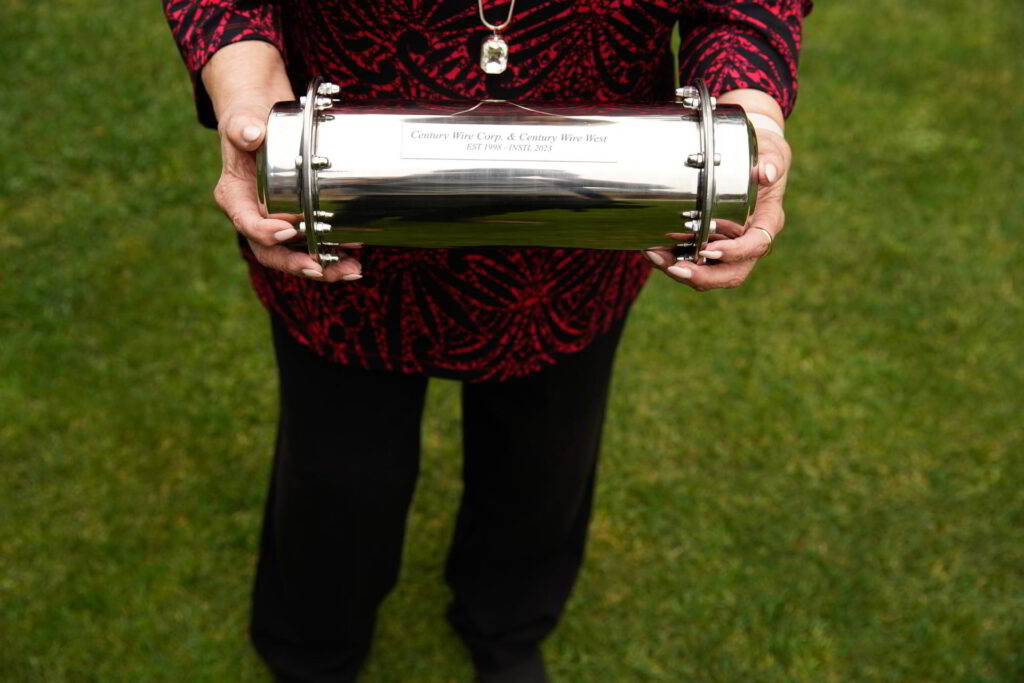 As a way to commemorate two and half decades of accomplishments, Century Wire owner, Danielle Dupuis; her son Daniel Januseski, and her Office Manager Gladys Rivera (more affectionately known to Danielle as her "right arm") again joined us outside of our Terraview event venue. There, they planted a juvenile flowering cherry tree. The commemorative tree, planted Friday, August 4th, stands proudly in front of Terraview's iconic shale walls, with promises of brightly-colored blossoms to come next spring.
Along with the tree, Danielle, Daniel, and Gladys also buried a time capsule, engraved with the company's name and filled with a number of special mementos. The trio placed inside the canister a roll of the company's quintessential wire, a white feather saved from their anniversary event's centerpieces, a number of photos, as well as letters and statements from employees working at both Century Wire locations.
While taking photos during the ceremony, Danielle shared insight to what the tree represents for both herself and her company overall.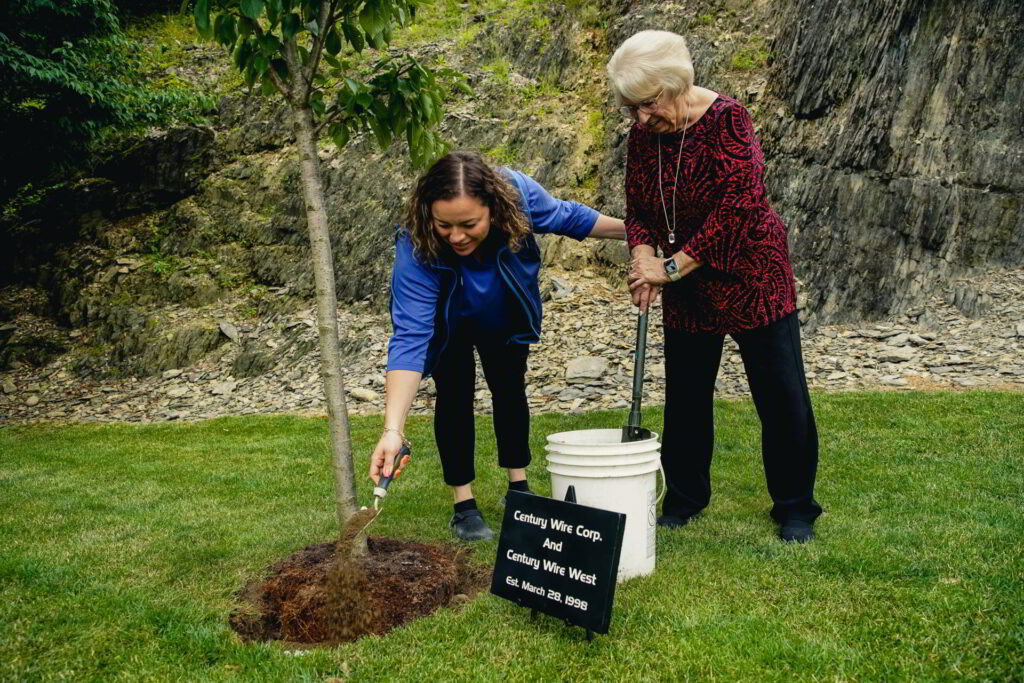 "It's a nice way to commemorate our 25th anniversary," the businesswoman shared. "And in another 25 years, if I'm not here, my children can come back and see what we did."
As the Century Wire team began to bury the tree's roots, Daniel pulled out a container of his own special dirt to mix with the flowering cherry's roots. Gladys explained that the little container of dirt was significant because it came from Century Wire's holding company, Jandu. She said the dirt he brought is from the Jandu home office.
The tree planting itself was a quaint and quiet yet extremely notable event. We thank Century Wire for celebrating their milestone anniversary with us and welcome Danielle, Daniel, Gladys, and the rest of the company's dedicated employees to come back and visit the tree to see its growth in the years to come.