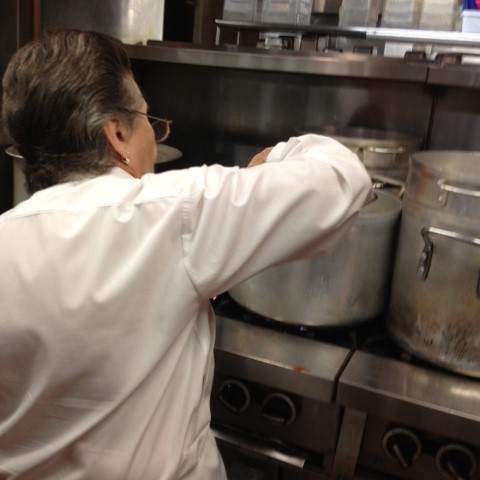 Italian Easter Pie, also known as Pizzagaina, is a traditional part of Easter celebrations. Made fresh every year at Stroudsmoor Country Inn by Bernadette Pirone, the matriarch and executive chef of the Inn for over 35 years. This flaky, layered dish is an essential part of Italian Easter tradition, and one that we are happy to bring back to the Inn every year.
The Piede (pie) combines a blend of cheeses including ricotta, mozzarella, provolone and parmesan with Italian cured meats like prosciutto and salami. The deep-dish pie is finished with farm fresh eggs and herbs blended with the cheeses, layered with the meat and then baked in a classic, flaky crust.
Mrs. P. adds a touch of love to this three-generations old recipe and serves it to all her guests on Easter. Add a piece of Italian tradition to your Easter celebration by sharing a meal with family and friends at Stroudsmoor Country Inn. Join us for our Easter buffet for brunch or dinner. Call 570-421-6431, Ext. 406 to make your reservation.