The holiday season is a time of celebration, and there's no better place to experience it than the postcard-perfect Pocono Mountains. Famous for its snow-dusted landscapes, lively holiday markets, and assortment of winter activities, the Poconos serve as a lovely backdrop for your festive gatherings. If you're on the hunt for your ideal holiday party venue, Stroudsmoor offers a one-of-a-kind experience that will leave a lasting impression on your guests. Showcasing impressive dining options to inviting accommodations, Stroudsmoor is ripe with opportunities to enhance your holiday celebrations.
Discover the Enchanting Winter Magic of the Pocono Mountains
Experience winter's soulful transformation into an awe-inspiring wonderland during holiday seasons in the heart of nature—the Pocono Mountains. The frosted landscapes and towering pines paired with festivities galore amplify the region's enchanting holiday spirit. Here you'll find a broad spectrum of activities tailored to suit diverse preferences—tree lighting traditions, vibrant holiday markets, and an abundance of winter sports and activities are all at your disposal. Whether you're a thrill-seeker or prefer cozy retreats with hot cocoa in hand, you're destined to have an unforgettable holiday season in this winter paradise.
Elevate Your Holiday Parties at Stroudsmoor
Choosing Stroudsmoor means choosing diverse indoor and outdoor event spaces designed to host everything from intimate gatherings to grand galas. Each venue can turn your chosen theme into reality against the enchanting backdrop of the Pocono Mountains. Enjoy bespoke design from our top-notch Floral and Décor team—elegant centerpieces, exquisite lighting, and ornamentation speaks volumes about our commitment toward crafting unparalleled events befitting every occasion.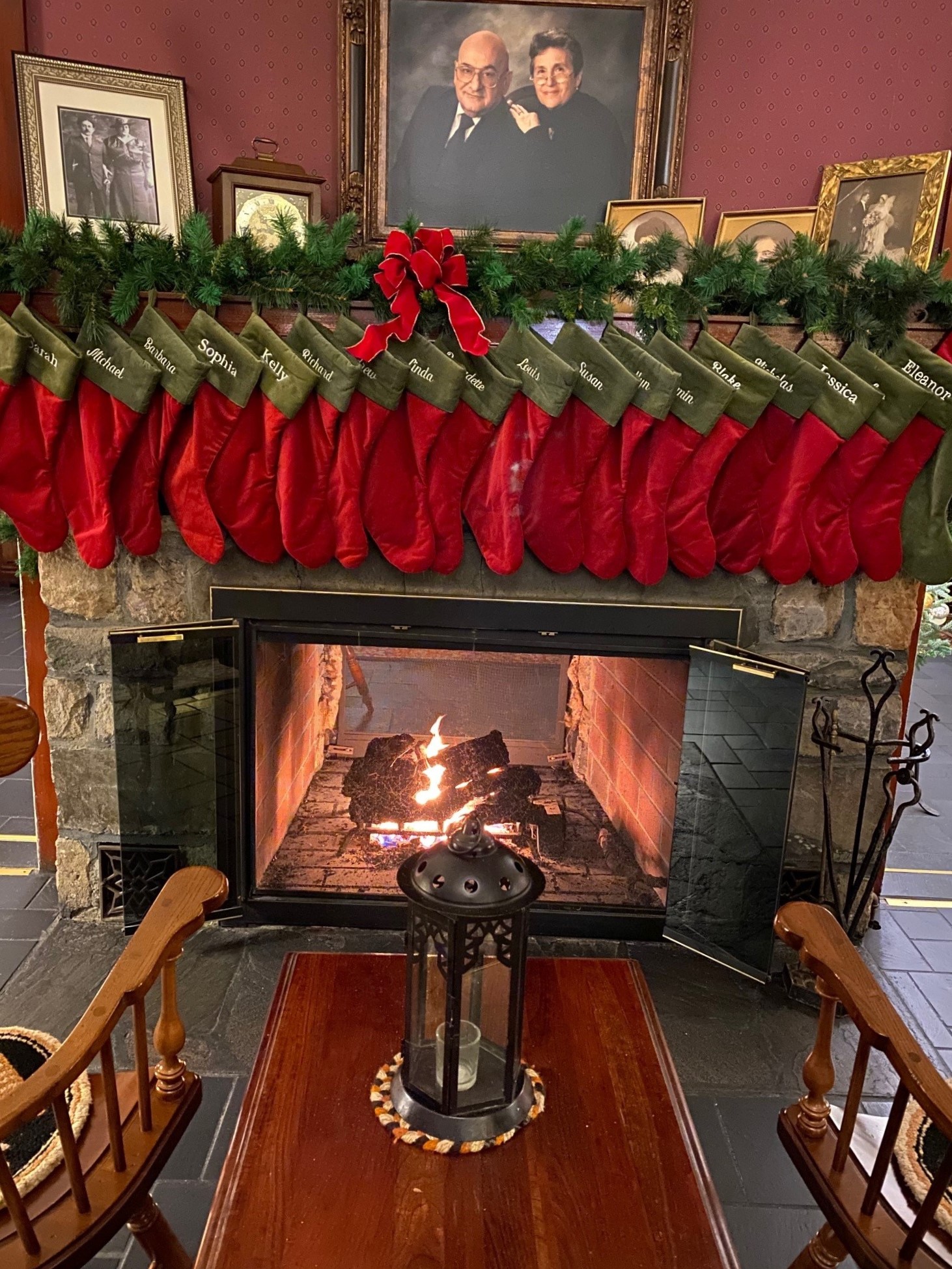 Why Choose Stroudsmoor for Your Holiday Parties?
Versatile Event Venues: Stroudsmoor offers a diverse range of event facilities, each thoughtfully designed to cater to different types of celebrations. Whether you're planning a family gathering or a grand corporate gala, our versatile venues are designed to accommodate a wide range of guest capacities, from the most intimate gatherings to larger events of up to 350 people.
Expert Services: Simplifying the complex task of throwing holiday parties, Stroudsmoor's team brings expertise to the table. From catering and bar service to personalized décor and lighting options, our event planners will work closely with you to create the perfect ambiance for your event. Your vision will come to life with ease, ensuring a seamless and stress-free experience.
On-Site Lodging: Stroudsmoor takes convenience to the next level by offering on-site lodging options for out-of-town guests. This not only saves your guests the hassle of finding accommodations but also adds an element of luxury and comfort to your holiday celebration. You can rest easy knowing that your guests are just steps away from the festivities.
Stroudsmoor's team of experienced professionals is dedicated to ensuring that every aspect of your event runs smoothly for a memorable holiday party that everyone will love and remember.
Culinary Delights for the Season
As the holiday season approaches, The Moor: Stroudsmoor's Restaurant is gearing up to offer a special holiday menu that features seasonal favorites and innovative dishes. From hearty roasts to delectable desserts, our culinary offerings are sure to delight your taste buds. Moreover, if you're planning a holiday party at home, Stroudsmoor's catering services can be customized to your preferences, ensuring that your guests are treated to an exceptional dining experience.
In addition to our mouthwatering offerings, our restaurant's cozy ambiance and warm hospitality make it an ideal destination for holiday celebrations. Whether you're looking for an intimate dinner with loved ones or a festive gathering with friends, you can count on our Culinary Team to elevate your experience.
Day in and day out, our talented team of chefs and servers work tirelessly to ensure that every dish is prepared with care and attention to detail. 
So, if you're looking for a memorable holiday dining experience, look no further than The Moor. From our decadent menu offerings to our regionally commended hospitality and service, we are committed to making your holiday celebrations unforgettable.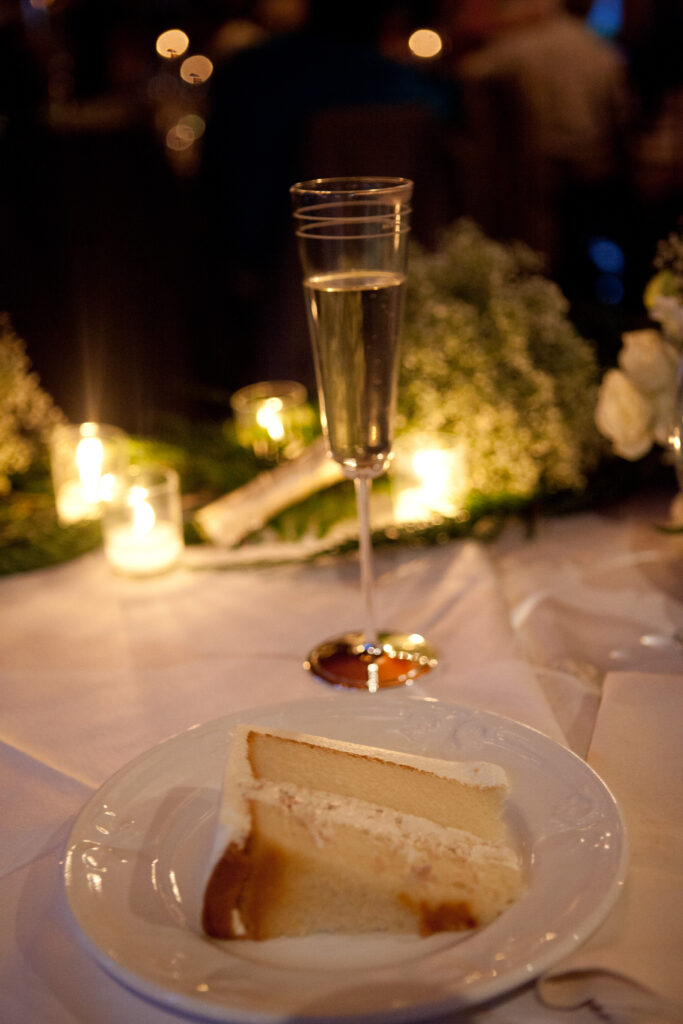 Crafting Unforgettable Moments
Stroudsmoor understands the importance of creating lasting memories during the holiday season. With our beautiful event spaces and stunning décor, we aim to provide the perfect backdrop for your holiday party. Whether you're hosting a small gathering or a large celebration, our experienced Event Planners will work directly with you to bring your vision to life.
Further, Stroudsmoor offers a wide range of amenities to make your holiday party truly special. Our state-of-the-art audiovisual equipment and customizable lighting options allow you to create the perfect ambiance for your event. So no matter whether you're looking for a cozy, intimate setting or a lively, festive atmosphere, our team can accommodate each one of your needs.
And then, when it comes to food and drink, our restaurant provides an extensive selection of delicious options. From elegant hors d'oeuvres to delectable entrées and decadent desserts, our culinary creations are sure to impress even the most discerning palates. We also offer a variety of beverage packages, including signature cocktails and a carefully curated wine list to complement your meal.
But the experience doesn't stop there. Our Photography & Production Studio also offers additional services to enhance your holiday party like live entertainment options such as DJs or live bands to photo booths and customized party favors. No matter the vision, we strive to make sure have everything you need to make your event truly unforgettable.
Finally, we also offer our guests a diverse range of lodging options. Wake up refreshed in the morning and enjoy a delicious breakfast at the Inn before heading out to explore the beautiful surrounding area. Whether you choose to go hiking in the nearby mountains or visit one of the charming local towns, there is plenty to see and do during your stay.
Magical Decorations at Stroudsmoor
At Stroudsmoor, Christmas is a magical affair. The entire property is adorned with enchanting decorations that create a warm and inviting ambiance. Step into the cozy interiors to find beautifully decorated Christmas trees, twinkling lights, and festive ornaments that set the stage for an unforgettable holiday celebration. These decorations also provide the perfect backdrop for photographs, helping to capture the festive cheer and create lasting memories.
Celebrate Your Holiday at Stroudsmoor
Ready to make your holiday celebration truly special?  Booking your event at Stroudsmoor is a straightforward process. Our professional team is ready to assist you in planning and executing your event, whether it's a family dinner, corporate gathering, or any other festive celebration. Be sure to inquire about any special offers, packages, or promotions that Stroudsmoor may have for your events.
Your Memorable Celebration
Celebrate the season in the Poconos, where the magic of this special time comes to life. With its stunning surroundings, charming decorations, culinary delights, and relaxation options, Stroudsmoor offers everything you need for an unforgettable gathering. Don't miss the chance to experience the enchantment of the Pocono Mountains during this festive time. 
Contact Stroudsmoor today to discuss your event needs and let us help you create a gathering that leaves a lasting impression on your guests. Make this season truly special by celebrating at Stroudsmoor, where the magic unfolds in the heart of the Pocono Mountains.