Treatments and Special Packages
The Perfect Day, The Perfect Gift
Enjoy peace and serenity with one of our "spa experience packages." Begin with a comforting foot bath and a warm cup of tea. Relax, and de-stress as beneficial aromas begin your journey to wellness. Your complete satisfaction is our promise.
Our facial treatments are designed to enhance your skin's appearance, texture and elasticity with a mélange of natural extracts and aromatherapy, to match individuals needs. Facials include cleansing, exfoliation, massage, masque, and hydration. All facials include the benefits of Vitamin C and sunscreen.
Approximate treatment time 60-minutes. $90.00
Energy Stone, for normal to oily skin
Energy Rain, for oily/acne-prone skin
Energy Fire, for sensitive skin
Energy Wind, for dry mature skin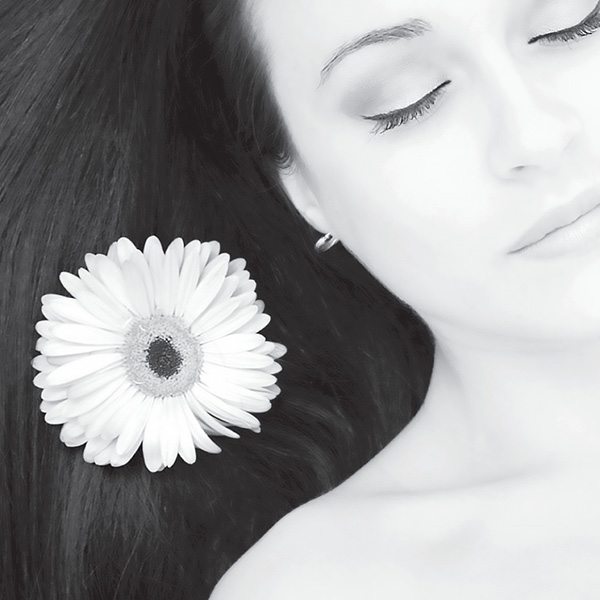 Restore your complexion with the benefits of a collagen masque that helps fight the signs of aging and fatigue. Approximate treatment time 45-minutes. $75.00
An anti-oxidant, hydrating treatment designed to improve micro-circulation, cell regeneration and skin elasticity. Includes facial peel. Approximate treatment time 60-minutes. $95.00
This service imparts moisture while helping to reduce puffiness, dark circles, and the appearance of fine lines. $25.00 as an add-on to any facial $35.00 ala carte.
A safe, FDA approved airbrush bronzing that gives your skin a beautiful glow without the harmful effects of the sun. Service is done at our main location. $40.00
Begin this invigorating, yet soothing treatment with a dry Body Buff followed by a warming Shea Butter body wrap. A 45-minute deep penetrating Warm Stone Massage completes this stress relieving and skin softening experience.
Approximate treatment time 90-minutes. $150.00
The deep cleansing action of our herbal scrub gently lifts and removes dry surface cells leaving your whole body with a youthful radiant glow. Suitable for all skin types.
Approximate treatment time 75-minutes. $95.00
A custom blend of essential oils combined with skin nourishing apricot oil is used for this super hydrating and stress relieving body wrap. Approximate treatment time 60-minutes. $85.00
Our certified therapists will evaluate and recommend the therapy that best meets your needs. All of our massage sessions include the use of heated towels and aromatherapy.
Aromatic Relaxation Massage
Our relaxation massage uses only moderate pressure techniques.
90-minute, full body $125.00
60-minute, full body $90.00
30-minute, upper body $65.00
The deep penetrating heat of Baltic lava stones, absorb into the muscles and effect the body to a deep level of healing. Approximate treatment time 60-minutes. $125.00
A therapeutic deep work massage treatment to encourage proper range of motion and help free congestion of muscle attachments.
30-minute, upper body $75.00
60-minute, full body $125.00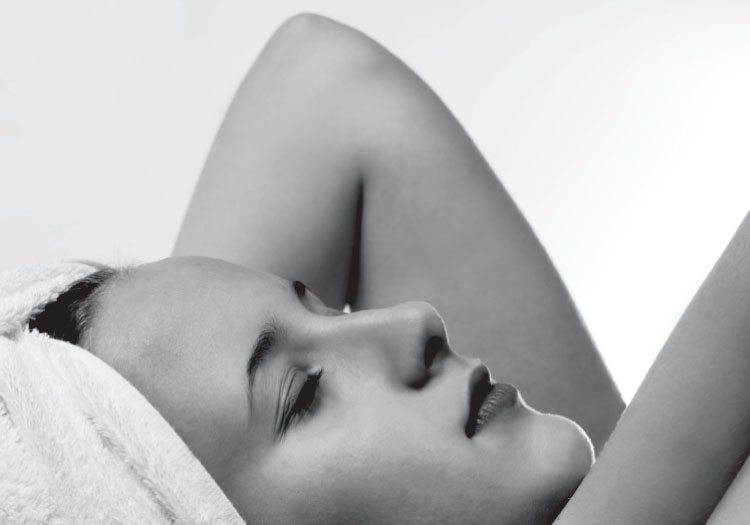 A therapeutic massage designed to increase circulation and balance energy flow through hands-on Japanese pressure techniques. Begin with a foot soak to help sooth and relax, follow by an exfoliating scrub, warm Shea Butter Massage, and heated towels. Approximate treatment time 30-minutes. $40.00
A steam treatment to reduce sinus pressure and release congestion as well as puffiness. Add this beneficial therapy to any massage or facial.Approximate treatment time 15-minutes. $30.00
Scalp Stress Reduction Treatment
Aids in the reduction of stress and mental fatigue. A great addition to any massage.
Approximate treatment time 15-minutes. $20.00
All of our manicures include a cuticle treatment, massage, nail shaping, nail conditioner and polish.
Pure Radiance Manicure $40.00
Pure Radiance Pedicure $60.00
Studio Manicure $30.00
Studio Pedicure $50.00
Shellac $45.00
Paraffin Treatment $10.00 -$15.00
(French polish additional $10.00)
Full leg $65.00
Half leg $40.00
Bikini Line $25.00
Underarm $20.00
Arm $30.00
Back/Chest $45.00 each
Eyebrows $15.00
Lip/Chin $15.00 each