There is nothing like a steamy hot bowl of chili on a chilly winter's day, but summer chili bars are HOT! Chili is a crowd please in all forms—vegan, vegetarian, pescatarian, chicken, turkey and of course bring on the beef! The key to a great chili is the simmering of the protein in the best sauce, allowing the flavors of each ingredient to meld into a singular taste. The toppings, traditional and NOT SO, are the icing on the plate.
Chili Bars are an ice-breaker at any soiree. Guests interact by creating combinations of toppings and condiments in oh so many ways! To spice up your chili bar, add a complementary beverage bar. Imagine Chef Gerard's Stroudsmoor Chili served with a Bloody Tomato Basil Cocktail featuring Spirits & Co. Vodka & Italian Tomato Ketchup – SpiritSauces.com. See our recipe of the month for Chef G's Chili, and mix yourself a BTBC to heat up a cool summer night. Have FUN with the toppers and dippers! Experiment – your guests will love it!
Chef Gerard Tuohy – Stroudsmoor Executive Chef
2 lb. lean ground beef or turkey
1 large yellow onion – diced
4 clove garlic – minced
1-3 tbsp. chipotle in adobo – chopped   ~they sell small cans – you choose the heat~ 
2 (15 oz.) can diced tomatoes 
12 oz. beef or chicken broth – I prefer beef
(15 oz.) can of drained kidney beans – rinsed  
1 (15 oz.) can of drained white beans – I use cannellini
3 tsp. chili powder
2 tsp. cumin
1 tsp. smoked paprika 
1 tsp. ground coriander
1 tsp. onion powder
1/2 tsp. ground black pepper 
1/4 tsp. cayenne ~the heat is optional~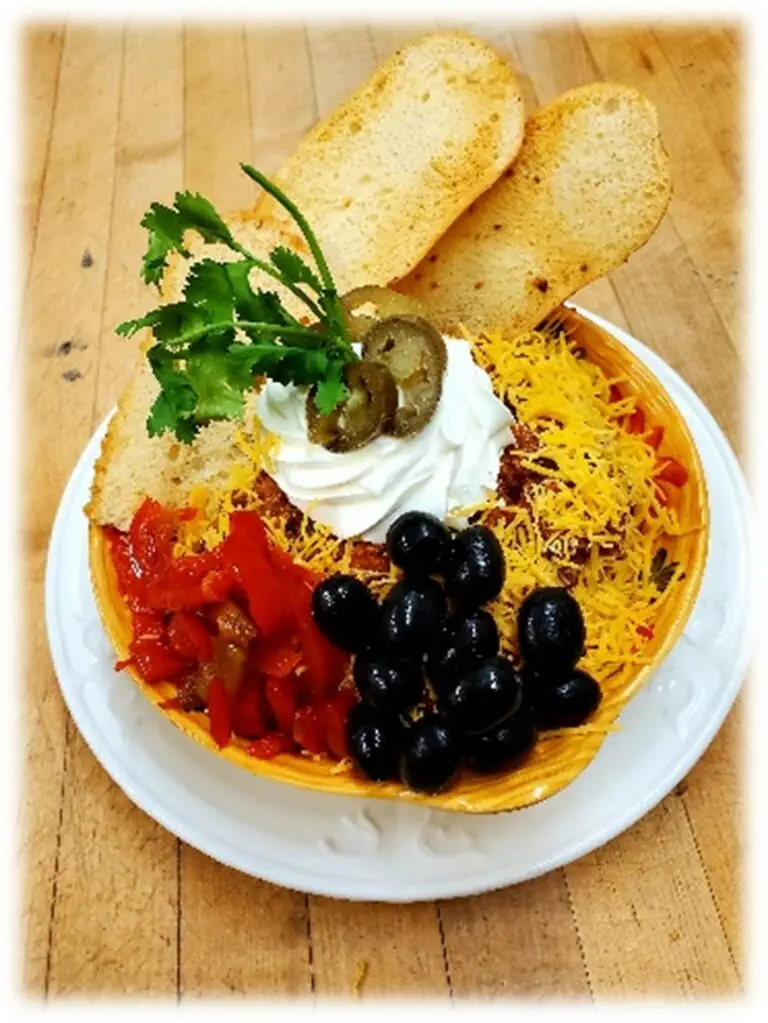 Sweat the onions in small amount on vegetable oil about 3- minutes, add garlic and sauté.
Next add ground meat – stirring every few minutes to break up the meat and brown it evenly.
Blend your spices then add to the meat mix – ensure the spices and meat are fully melded for the best taste.
Add remaining ingredients, and cook on low-medium heat for at least 2- hours stirring occasionally – tasting often. 
Crock pot works great too! (I like to slow-cook mine for about 7-hours)
Tortilla chips – try Mission, XoChitl Blue Corn, or General Mills Multigrain
Fritos – we suggest the chili cheese or the oh so good original
Garlic Crostini – fresh Pita or Bagel Chips – Wraps and Taco Shells – don't laugh, try our Raisin Bread Crostini for some sweet to tame your heat!
Corn Bread – large dice chunks – maybe add some jalapeno to the mix for heat
Shredded Cheese – cheddar of course, but try smoked gouda or Havarti
French Fries – regular or Old Bay seasoned, then finish with a cheddar-beer sauce
Chopped jalapeño – or dare anyone to try the chopped Habanero with a dash of Cayenne sour cream
Pepper Medley – roasted red diced, pickled peppers sliced or pepperoncini poppers
Onions – minced red, dice up some sweet Vidalia's, or slice scallions for color
Chopped Cilantro – perfect! But, for an Italian twist chopped fresh basil
Sour Cream – plain, Cayenne, Horseradish, French Onion or mix up a Mexican medley
Avocado – sliced, diced or Guacamole
Olives – whole, sliced or your favorite tapenade
Tomato Basil Martini – the perfect pairing!
Don't forget to pile on the chili at any of your favorite gatherings!  The key to the best gatherings is, have FUN, PLAY games with your food, and EXPERIMENT . . . you might find something new and chopping-edge 🔪!
ADD a beverage bar to your chili bar with complementary drinks like . . .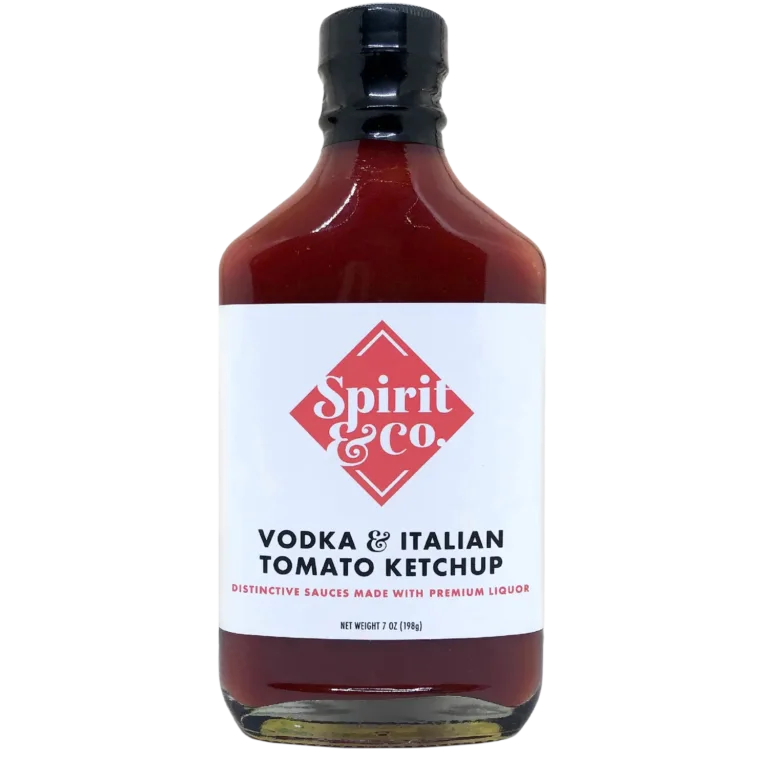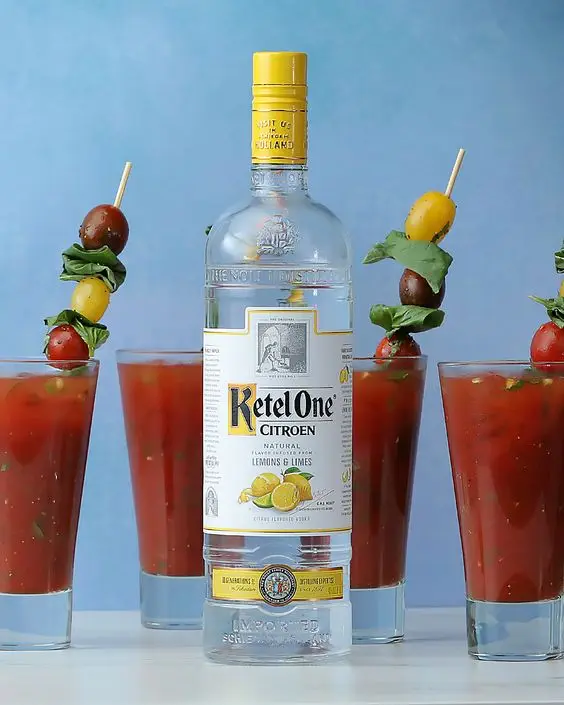 Bloody Tomato Basil Cocktail
Yes, Ketchup is a condiment not a mixer, but Worcestershire is too and still some of the best cocktails have a dash. A Tomato Basil Cocktail is perfect for brunch, lunch, and dinner.  Its ingredients are best when served on ice in a tall glass. Give it a try . . .
5 oz. of your favorite Vodka – try Ketel One Citroen
4 oz. Tomato Juice – we prefer Sacramento
Vodka & Italian Tomato Ketchup – or Heinz NEW Aromatic Herbs & Sun Ripened Tomato Ketchup
1 Dash Your favorite hot sauce
leaves of Basil chopped finely
Squeeze of lime (or lemon) juice
2 turns of fresh creaked black pepper – for hotter tastes use a pinch of crushed red pepper
Garnish: 3 large basil leaves, 3 Heirloom Grape Tomatoes and 10" skewers – alternate basil leaf to tomato three times on the skewer.
Pour all the ingredients over ice, stir until blended and garnish with your skewer. Pair your beverage up with Chef Gerard's Chili Bowl. A fan favorite at Stroudsmoor!
Stop by Stroudsmoor Inn Towne and browse our selection of food, baked goods, and gifts baskets. SIT delivers too!
570-517-0663 – 125 Broad Street, Stroudsburg, PA 18360