1 TBSP Minced Garlic
1 TBSP Minced Shallot
1 TBSP Vegetable Oil
1/2 Cup Minced/Chopped Mushrooms
1 Cup Red Wine—Chef's FAV is a Burgundy
1 QT Beef Gravy— make your own, purchase a jar, or buy a quart of ours at . . .
Sweat the shallots and minced garlic with 1 TBSP of vegetable oil
Add mushrooms and red wine
Simmer until reducing wine in half
Add beef gravy—stir and simmer
Salt and Pepper to your tastes
Chef's Sauce Bordelaise complements perfectly cooked beef tenderloin every Saturday evening on the Grand Buffet, and on Wednesday nights it finishes his outstanding Prime Rib— stop by and meet Chef Gerard! He's happy to greet his guests.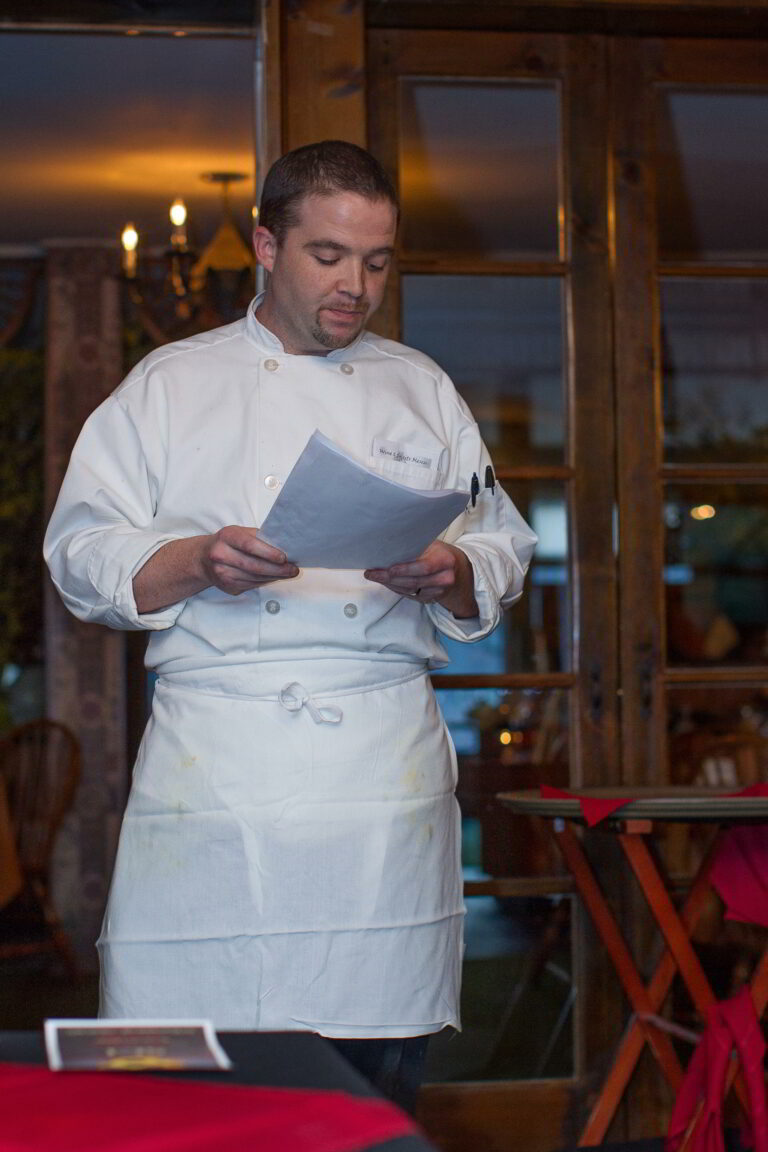 Always thinking of new and delicious ways to feed our guests.
His career as a Chef spans 20 years with many of them behind the stoves at STROUDSMOOR.
From time-honored recipes to experimental cuisine, Chef Gerard
has fed dignitaries, celebrities, politicians, families, and friends all of which have sent numerous accolades about his talents in the kitchen.
Please give Chef Gerard your thoughts on what you would like to see next or more of at the Inn.
From succulent steaks that sizzle on the grill to the fresh catch of the day, and delectable vegetarian options, our award-winning chefs bring to life a symphony of flavors that will tantalize your taste buds.